Luxury Facial Cleanse
April 24, 2020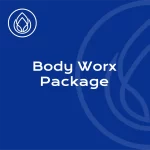 Body Worx Package – 3hr
July 9, 2023
Express Manicure
R350.00
Duration: 30 Minutes
Shape, Cuticle Treatment, Exfoliation, Mask, Paint, and Massage.
This classic treatment feeds the skin with important anti-aging and nourishing nutrients that lock in moisture, restore suppleness, and elasticity. This results in youthful-looking hands that are hydrated, replenished and protected.
Only logged in customers who have purchased this product may leave a review.